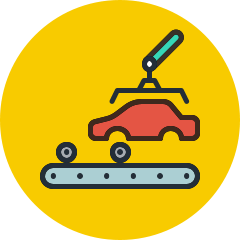 Our values
We started off with a simple idea – creating a small, meaningful business that makes us independent of others, so we can spend more time doing things that matter; spending time with God, with our families, and helping others where we can.

We treat our customers right – the way we'd like to be treated ourselves. As for us? We treat each other like family, laughing and crying, arguing and playing, and everything in between. When it's time to work, we do it well. When it's time to play, we do likewise. Work is not the end goal – the goal is life itself – but what we do, we do as well as we can.

We'd like to build the best product in the business. We pay attention to the details. We have high standards. We keep learning. We try hard to focus on clarity, ease-of-use, and honesty. We love simplicity. We value diligence. We measure the success of our company on how well we're able to match these ideals.

Although we dream of retiring to a small farm in the countryside, with the hills behind us and only the sheep for company, our people live where they like and work where they like.

Do you think the same way we do? Give us a call.
Current Openings
We don't have any open opportunities at the moment. Check back later, or get in touch if you think there's something you can contribute to our company or our customers.