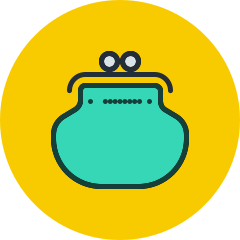 Tell your friends about us and make money!
We've crafted a fine product that we're proud of and stand behind, but we need your help to let others know. Join us as an affiliate partner, and you'll earn a nice chunk of change for everyone you send our way.
1. Sign-up as an affiliate
Join us as an affiliate partner. It's free to join, takes only a minute to get going, and you don't need to be a computer expert.
2. Refer your friends and family to us
You'll receive a special link to our website (for the technically minded, a URL that's specifically linked to your account). Everyone that follows your link and joins as a member is credited to your personal account.
3. Earn money!
For every paying member you refer to us, you receive 50% of their joining membership fee. For example, if you refer someone who joins our 12-month plan and pays £19, you'll receive £9.50. If you refer 10 people, you'll get £99.50. Easy money!
Ready to help us get the word out? Ready to earn money?
If this sounds like a good idea, and you can help spread the word about us to your circle of friends, apply to join as an affiliate partner. Let's help each other win!